8Reasons Why People Prefer A Travel Lifestyle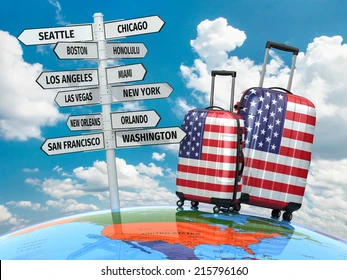 Traveling the world has never been this easy before. Gone are the days when people had to spend a difficult time
on the back of camels or horses going from one place to the other. Now, comfortable and luxurious airlines make it way too easy to travel the world. But given the ease of traveling the globe, people still contemplate whether they should choose the travel lifestyle or not. There are too many doubts in the minds of new travelers. But in this article, we will show you why people love traveling and choose the travel lifestyle – keep reading!
1.Celebrating The Life
Being thankful for what you have is one of the most important things in life. You may distance yourself from the joys of life if you are not celebrating what you have. So what's the best way of being thankful for your life and having fun with others? Traveling!
Travel allows you to see what people are doing outside the comfort of your hometown. You get to know how different people across the globe spend their days and nights. With your travel, you understand how important it is to focus on your personal needs and help others around you.
But above all, you get to celebrate your blessed time on the planet earth. Traveling to beautiful destinations shows you that there is too much to explore and celebrate. Travel lifestyle brands like Elevate your life by Cathay Pacific help you enjoy every single moment of your travel.
2.Finding A Refuge
Life routine nowadays is dull without a doubt. No matter what profession you have chosen to earn a livelihood, doing the same job every single day is not easy at all. People end up overworking and spending too much time doing the same thing that makes them tired in the end.
Is there a way you can detox yourself from the boring life and rejuvenate yourself? Yes! Traveling allows you to find a safe spot away from the dull routine that doesn't get any better. Going to a place you have never visited before and meeting with the inhabitants shows you that there's nothing more calming than traveling and sharing your thoughts with new people.
3.The Rejuvenation
Some people have fulfilling careers and don't have any complaints about their daily routines, should they travel too? The good thing about traveling is that it's not only for a selected group. Every single human can benefit from traveling. And the reason for this is the rejuvenating aspect of traveling.
Visiting new places comes with the added advantage of reflecting on one's strengths and weaknesses. Meeting with the people of a different area and finding out about their life routine enables you to understand where you lag and how you can rejuvenate yourself to get the best out of your lifetime.
4.Adventure Of Life
There's no benefit of living a life replete with the same activities. Think about your childhood. You have never learned how to travel a bike if you never tried getting out of the couch and riding a small bicycle. From time to time, we have to indulge in new activities that challenge our beliefs and enable us to see the outside world.
Traveling to a new city is filled with many adventures that you can never have in your daily routine. Going out of the city with your loved ones enables you to think of the unseen and forces you to try new activities important for your development.
5.Building Relations
Many people now think that social media has enough potential to find new friends who share the same thoughts. But the bitter truth is that sitting behind a screen never allows you to build relations. We humans have to find partners in all walks of life for mutual development and growth.
Traveling allows you to build everlasting relations with people you love and appreciate. New destinations pack so much fun and adventures that allow you to understand how others think. This way, you enable yourself to find new partners who can help you in all walks of life.
6.Self-Realization
What if sitting in your home and never taking on any adventure is limiting your capabilities? If you take a deeper look, you will find out that you can achieve so many things that you are missing. What if the routine you have now is fulfilling, but there's something better than you can do?
Going out on a journey enables you to question yourself. You get to identify the areas where you are strong and where you lack things—going through adventures during your travels shows you how to meet your personal goals and become a better version of yourself.
7.Changing Perspectives
Sometimes humans tend to think that they know all about life and nothing new for them to learn. But such a perspective is not healthy at all, leading to the deterioration of one's critical thinking. Accepting new ideas and perspectives is the most important thing in life.
But how do you go about challenging your thoughts and developing a better version of yourself? The easiest way of achieving this goal is traveling to a new place. You get to talk with others, how they live and what they think of life – information that can help you transform your life!
8.Embracing New Things
What if you don't like a specific culture because of something you have read online? How about trying a food item you never liked because of the flavors? There are so many things in our lives that we overlook because of internal bias. If we are not careful, this bias can develop into hatred and can halt growth.
this site gives you real Travel Lifestyle tips
The easy way of shaking things up and embracing new ideas is going on travel. When you enter a new city or a new country, you have to go with the flow and understand things to have fun. This activity helps you overcome your lack of knowledge, and you become more open to Travel Lifestyle tips.