These are some Ideas for your Bachelorette Weekend in NYC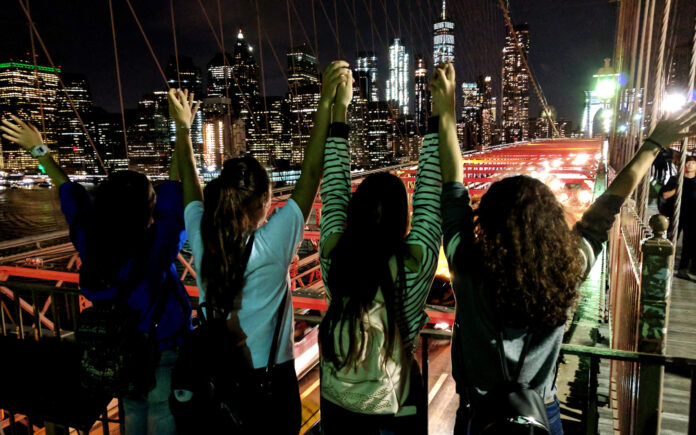 Planning a bachelorette party is stressful no matter if you are planning it yourself or if you are the maid of honour to the bride. Bachelorette Weekend New York offers many amazing choices, making it easy but at the same time difficult to choose the right places. Before we start, let's talk about the classic elements of a bachelorette party. These are brunch, a great night out, and fun day activities. These three factors are important to consider when planning your bachelorette party in NYC. To sum everything up, here are some fun ideas that will make it easier for you to plan, and guarantee a fun party weekend for you and your girls.
Brunch Spots
Let's begin at the beginning, when everyone is hungry and ready to get started with the day. Brunch is a must for a bachelorette party weekend, especially if you and the ladies are planning on drinking heavily – eat! There are many brunch options in NYC, but not all of them are the best. The Smith, Mean Fiddler and Harbor Brunch Club are three of the most popular spots for New Yorkers. These three restaurants offer completely different vibes and one of them is bound to suit you and your party's needs. So, let's break it down:
The Smith
The Smith is one of NYC's most popular restaurants for brunch and dinner. It has four locations throughout Manhattan, which makes it easy to find the one closest to you wherever you are staying in the city. This is a great place for bachelorette parties to enjoy a classy brunch. Enjoy mimosas with your favorite breakfast food and the company of you and your friends when you come to this place. There's also a photobooth downstairs near the restrooms, so be sure to take some fun bachelorette shots while you're there!
Mean Fiddler
Midtown West's Irish Pub, Mean Fiddler, is a great place to go for amazing cocktails and a ton of delicious foods. This is an Irish Pub, so if you plan on dressing up and want something more upscale, you may want to forgo this one. Bachelorette Weekend Mean Fiddler offers a delicious brunch menu with bottomless appetizers and beautifully made cocktails. Although it has a more pub-like vibe, the bar is transformed into a fun and exciting nightclub at night, with great music and a DJ. This is a great spot to have brunch or spend the evening out.
Harbor Brunch Club
Harbor is a Midtown West rooftop club with amazing lights and a fun almost beach-like vibe. You'll feel like you're at a rooftop in Miami, in the middle of Manhattan. Harbor serves brunch on weekends. You can order your breakfast items individually or go for a complete platter to share with your entire group. Harbor is the perfect place for you and your friends to have a great time during the day and at night. Enjoy your brunch while dancing to the DJ and drinking cocktails with the girls. If you stay the whole day, the rooftop club will transform into a fantastic Manhattan nightclub.
Day Time Activities
There are many things to do in the city during the day. For a bachelorette party, some of the best ways to spend the day are to go shopping and treat yourselves to a lovely day at the spa.
Paradise Club
Paradise Club has a great atmosphere, amazing lights, and aerialist performers. This club is a great place to dance and see performers.
The Box
The Box is not the place for someone who doesn't enjoy some craziness from time to time. The Box is an exclusive nightclub that features great music and entertainers. The club hosts some truly outrageous performances, which may shock you. If you and your girls are bold, the Box can be a very fun place. Here's an insider tip: If you are squeamish and don't want to be in the middle of the show, try not to sit all the way at the front. Your experience at the Box will be a once-in-a-lifetime experience that you will have an unforgettable time with, provided you're open to total insanity.
Brooklyn
All of the clubs mentioned above are in Manhattan. Brooklyn is home to some amazing clubs that I think are better (music-wise) than Manhattan's. For a fun night out in Brooklyn, I recommend House of Yes, Elsewhere and Black Flamingo.
These are just a few examples of the many great places you can visit to have a memorable bachelorette party weekend in NYC. You can find out more about the locations by exploring their websites for all the details!